Bradenton Aesthetics is a boutique medical spa located on Manatee Ave West in Bradenton, Florida specializing in nonsurgical aesthetic treatments. Our goal is to prioritize the art and science of beauty to enhance your natural beauty and inspire confidence! Our highly skilled, passionate, and trusted providers, Jaymee Watson, APRN-C, and Dr. Mark Baker are recognized by their patients for their integrity, professionalism, and perceptiveness. Dr. Baker and Jaymee have undergone extensive training to provide the most advanced and safest techniques.
At Bradenton Aesthetics, we are committed to providing the highest quality aesthetic and skin care treatments. We offer a variety of injectables and treatments such as Botox, Dysport, Juvederm/Restylane fillers, Sculptra, SkinPen Microneedling, and Platelet-Rich Fibrin (PRF) for collagen stimulation and hair restoration. We also believe in the importance of medical-grade skin care for your overall skin health. Our providers specialize in helping patients with their skin care needs by utilizing medical-grade skin care and creating customized treatment plans.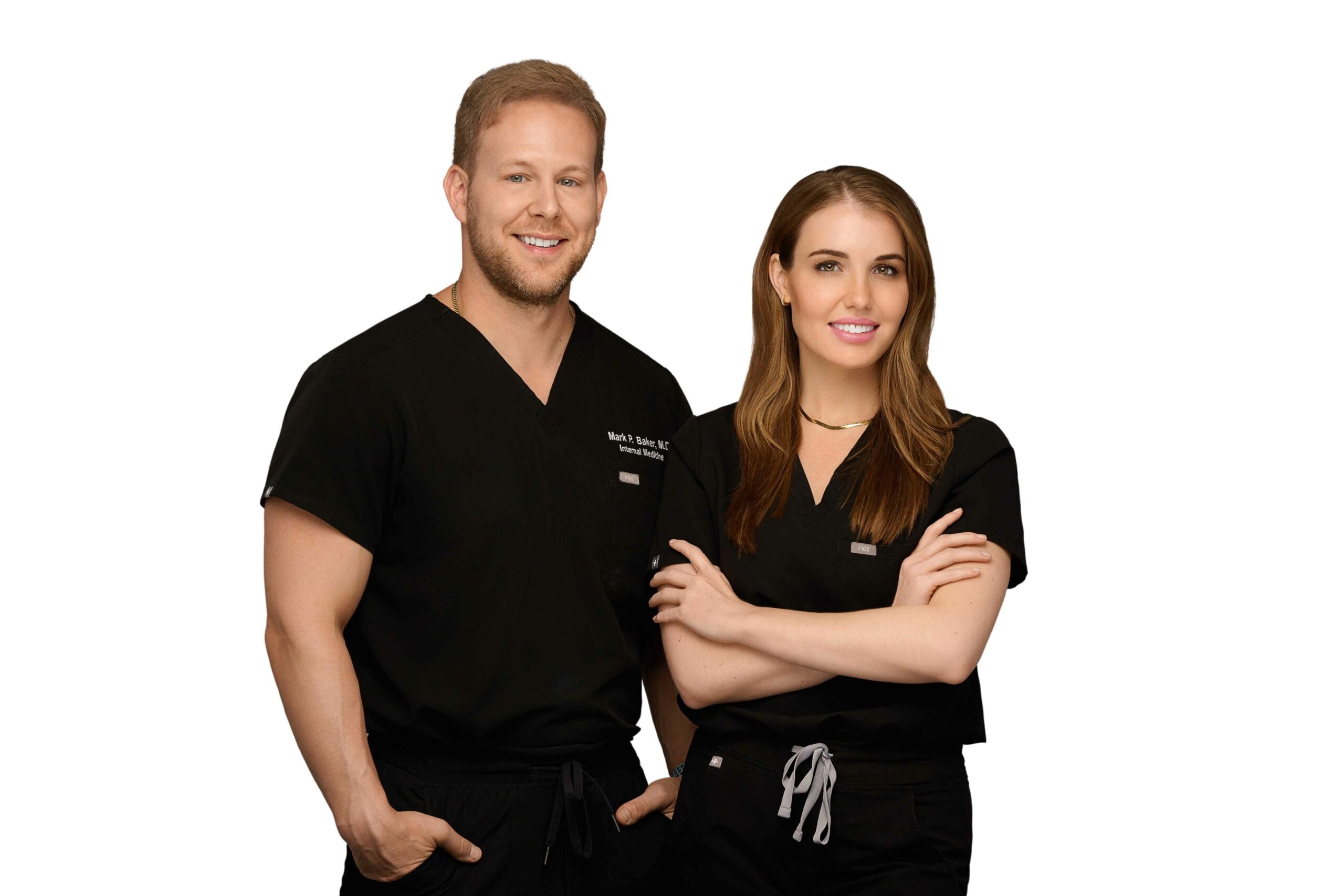 Tour Bradenton Aesthetics
Neuromodulators such as Botox and Dysport temporarily relax facial muscles that cause fine lines and wrinkles. The repeated contraction of our facial muscles.
Sculptra is an FDA-approved injectable that helps gradually replace lost collagen. Sculptra contains poly-L-lactic acid (PLLA), which is indicated for use in patients with…
We carry all ZO products, from moisturizers, to toner, to acne prevention. Your skin will look, toner, firmer, and younger. Zo is as high quality as skin care can get!
Feel free to reach out and ask us anything!
Jaymee Watson is the best! She is so knowledgeable and really cares about each clients needs. She makes you feel so comfortable and answers alll of the questions!! She's a pro, yet is constantly training and staying proactive in her field! I would honestly not trust anyone...
Jaymee is the best ever. She is compassionate, a good listener, empathetic, a "people person", and most importantly KNOWLEDGEABLE! You will become her patient for life. Service: BOTOX treatments
I experienced substantial hair loss post covid infection. In search of knowledge as to what I could do to minimize and correct this horrible and unexpected experience, I learned that PRF was an optimal treatment for my condition. Dr. Baker …More
Office is very clean and professional. Highly recommend Jaymee and Dr. Baker for all your aesthetic needs. I do not trust anyone else with my face or my hair (hair restoration w/Dr. Baker). I travel all the way from KY to get treated by …More