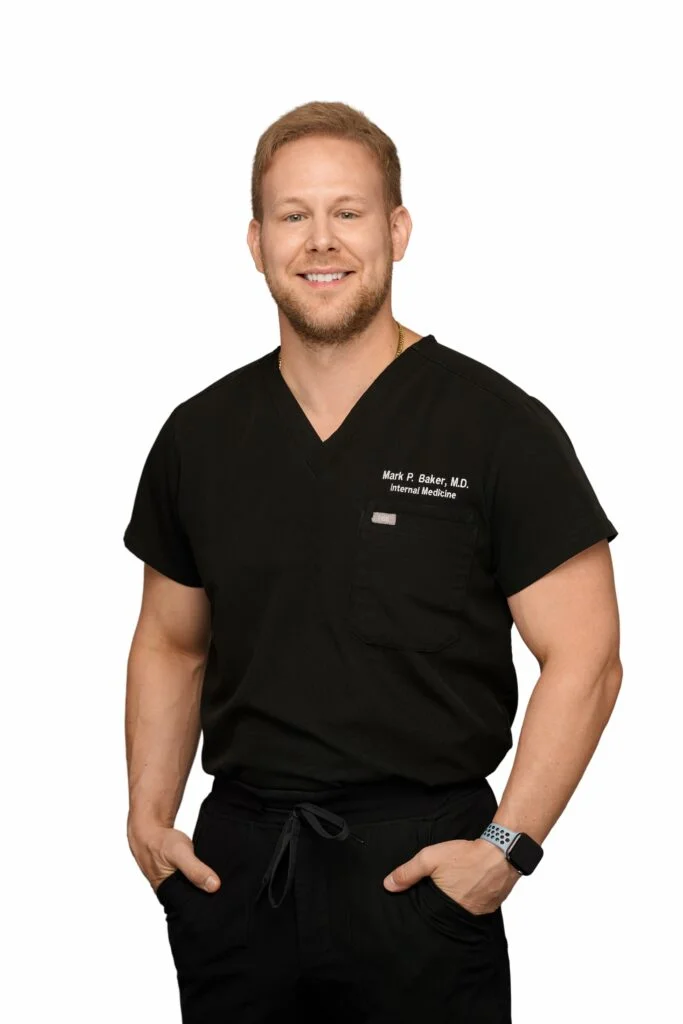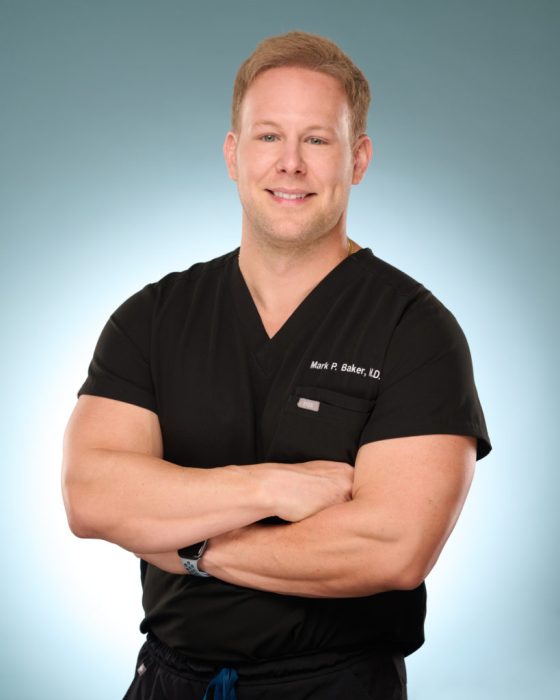 Founder & Co-owner, hair restoration and supervising physician
Dr. Baker was born and raised in Southwest Florida and attended the University of Tampa as an undergraduate. After graduating from Windsor University School of Medicine, he returned to the area. He became part of the inaugural Internal Medicine residency class at Blake Medical Center/USF Morsani College of Medicine. While there, he was appointed chief resident and is currently the associate program director of the Internal Medicine Residency. Dr. Baker is board certified in Internal Medicine by the American Board of Internal Medicine. He practices as a Hospitalist and aesthetic physician. He is bilingual and proficient in English and Portuguese. When he is not practicing medicine, he enjoys going to the gym, the local 1/4 drag strip, or simply enjoying the outdoors with family and friends. Dr. Baker has undergone extensive aesthetic training in injectables and hair restoration.
Feel free to reach out and ask us anything!